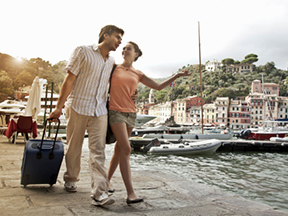 Want personal finance tips while traveling? Want to ensure you do not run out money on that glorious vacation? Here is the good news. I can guide you with some extraordinary finance tips, which may prove to be very helpful on your vacation and may give you the chance to utilize your money more efficiently ,giving you the chance to go more often.
Air fare
The most effective and most workable method of reducing your air fare is to search a good website which shows your desired destinations and give you a good discount. This is only possible if the bookings are made in advance, the dates need to be checked in this case.
Connecting Flights
Another way to save money is to take connecting flights, which greatly reduce the fares to affordable prices, this may include transits in another country for few hours, switching of planes and going to the desired destination, unlike direct flights which charge more for taking you directly to your desired destination.
Minimum Luggage
Here the thing which is to be kept in mind is that wherever you are going, consists of market places, shopping malls and many other things as well, so why bother piling up so much clothes and accessories when you can get the same from the destination you are planning to go for This aspect is important in the context that more luggage costs more money. Why would you want give an extra amount of money when you need it most.
Same Airport Approach
Taking your flight from one airport and landing on another costs you money in the form of extra traveling by car or by public transport. Try to go for a plan which includes takeoff and landing to the same airport where you started your journey.
Control what you eat
Going to restaurants with your family or friends is not a bad choice, but going there all the time even for breakfast or the lunch you don't need costs money, the best option here is to make breakfast yourself or other meals which cost unnecessary money.
Transport Management
Includes achieving best car rental rates for the cities you will travel, analyzing the size of the car, fuel cost and if you don't need the extra space simply ignore bigger car options. Try to fuel up the car the old fashioned way, sometimes self-filling fuel offers get very expensive.
The right accommodation
Remember the golden rule, the hotels or residential facilities which are a bit away from the city, are always cheap and can save you a fortune with discounted rates and bigger living space for you and your family. In this case you can rent a place nearby, a suite or ask for the lowest rates from a local website providing information on cheap accommodations.
Additional alternatives
Flight and accommodation mix: Facilities like air tickets and accommodation together are provided on many websites which are somewhat cheaper than the attractive holiday packages ready to drain your pockets.
Duty free Shops
Duty free Shops Located mostly on airports and within cities, duty free shops provide tax free shopping, where you can buy a great variety of products necessary for traveling.
Going Local
Try out the local food, tea, coffee, beverages which results in more fun, less cost and diversification of choices.